New Results Component and weekend results calculation.
New Championship Standings Component and championship standings calculation.
New Driver classes and Driver class set editors.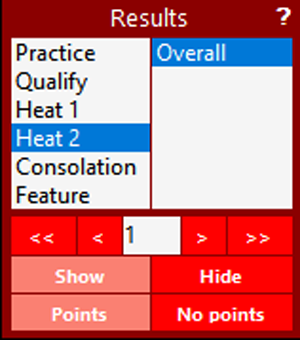 Results are now added to the Session Results List as soon as they are available and can be displayed at any time.
During a weekend the number of session results that can be displayed increases as sessions are completed as reflected in the session list in the new Results component.
Each kind of session can now use its own Point system: these are set in the new Car class and Car class set editors. For example to automatically add a bonus for pole add a point system with points for first and the rest at 0 and set it as the Qualify point system.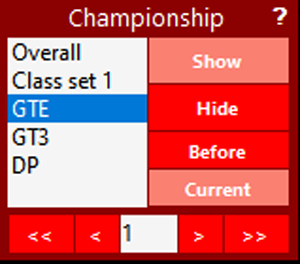 Championship standings are now calculated from the sum of points earned in all sessions in the weekend.
Driver Classes and Driver Class Set editors have been altered to incorporate the new points system.