Classes can now be displayed in Groups!
To accommodate the display of classes in groups within the Timing Tower, the Timing Tower Settings Component has been updated and a new Driver Settings Component created which replaces the Multi Class Display Component.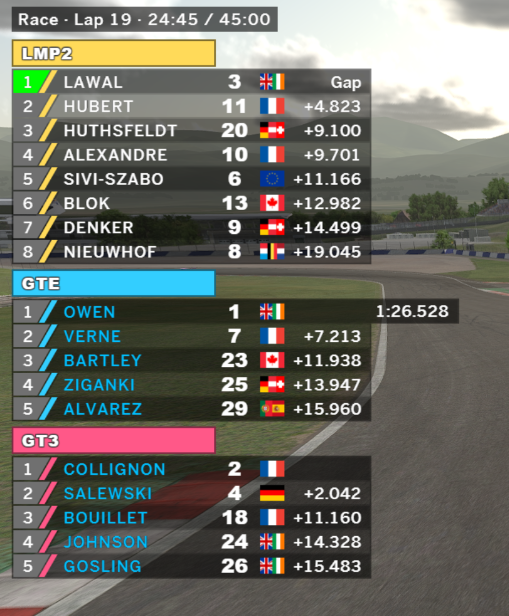 The Timing Tower Component has also had a minor update to include:

Additional options for iRating, iRacing License and Safety Rating display within the Timing Tower.
Display of Push to Pass status.
Display of Tire Compounds.
Import the updated Timing Tower from here: https://www.sdk-gaming.co.uk/timing-tower-component/ or use the Update Library within iRacing Live Timing.