Updated Camera Component – Component Page
Camera preselection has been added. A preselected camera will be selected when:

Another driver is selected.
Jumping to an event.
Jumping back to live.
The first column displays the current camera, the second column displays the preselected camera.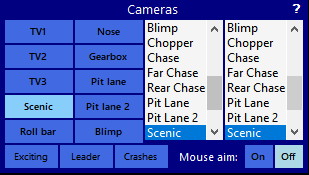 New List Variable
New List and Combo items in the remote control item palette (can only be connected to list variables).
Results and Championship Components have been updated to use the new List Variable: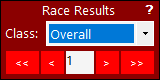 New Settings to add fuel in iRacing
Add fuel hardware button or hotkey can now be configured in the Settings / Fuel section:

When the button or hotkey is pressed: – if Fuel left at end in the Fuel component is negative then this value with Additional fuel added is sent to the fuel black box and corresponding checkbox is ticked – if Fuel left at end in the fuel component is positive then the fuel checkbox in the fuel black box is unticked.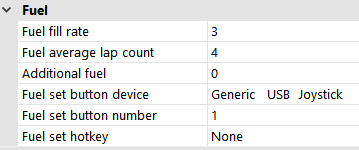 Missing initialisation of components after import has been corrected
Formula compiler has been made insensitive to leading or trailing spaces